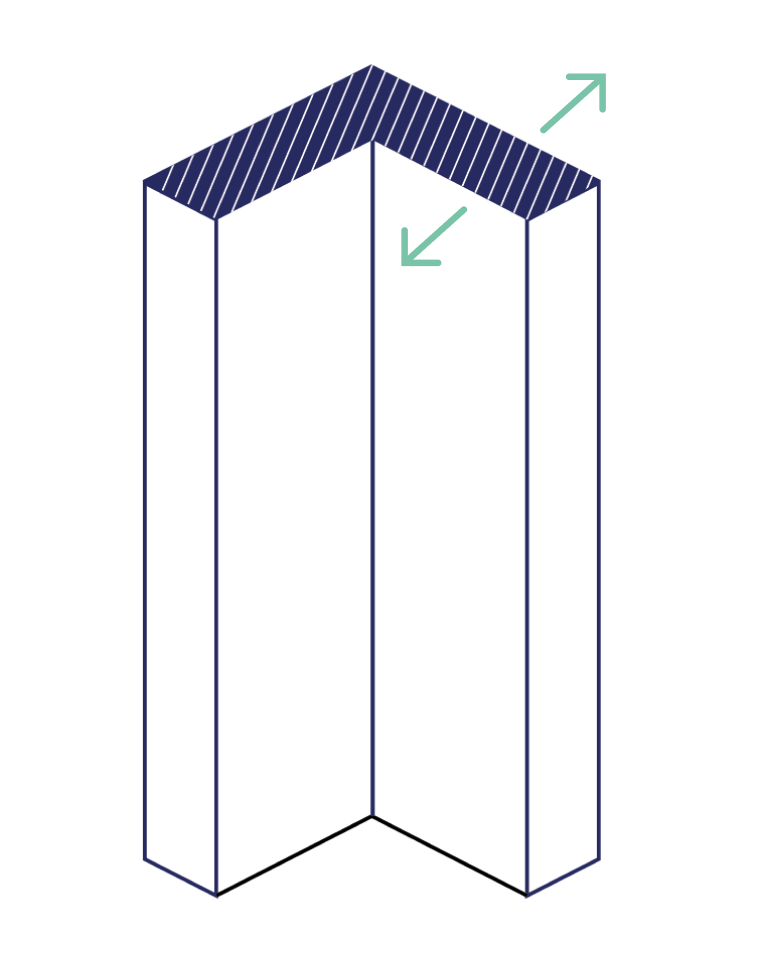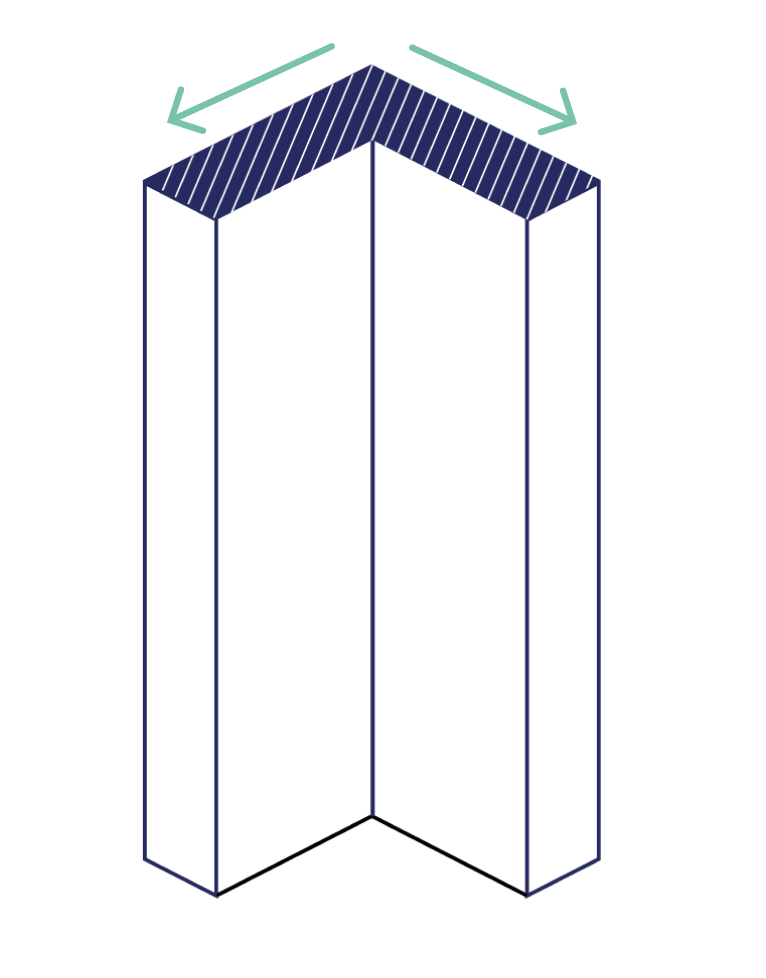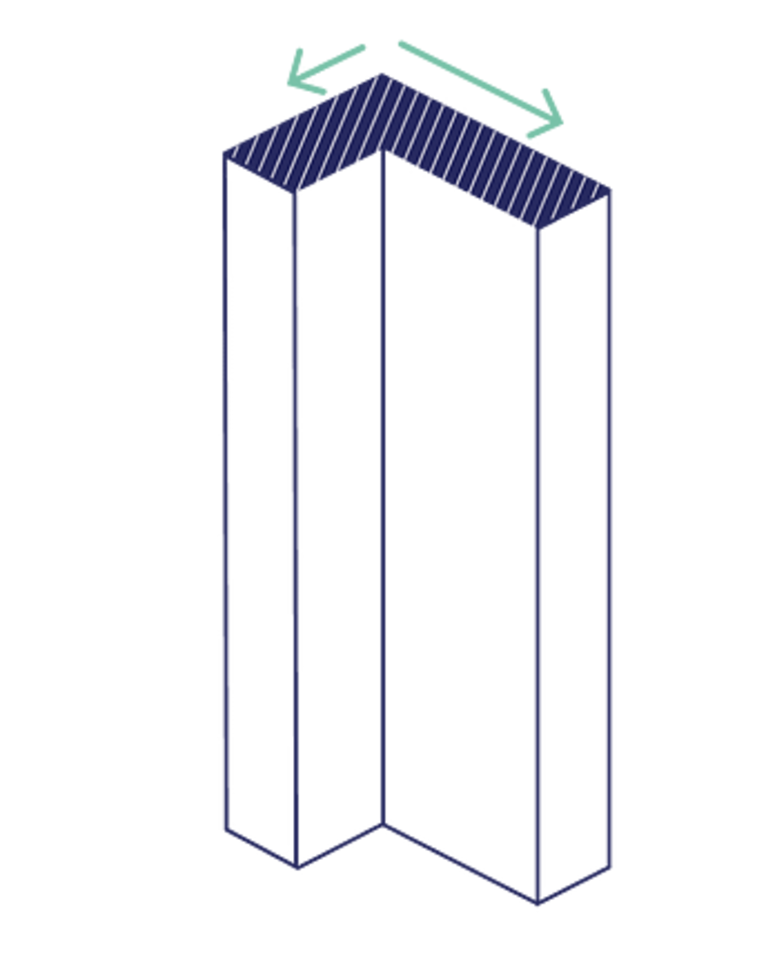 Thinness
Our protectors can be thinner and achieve an equal or higher strength.
Large Dimensions
Widths can reach 90mm for outsize needs.
Asymmetric Dimension
Protection is not always symmetric. Our flap widths can be of different lengths to fit exactly how your products are designed.
Exact Fit
If you would like to additionally strengthen your packaging to achieve even higher product protection, then stabilize your packaging units with our custom-fit Edge Protectors.
We can supply matching angular protectors for your packaging in exact lengths, thickness and widths, offering excellent damage protection. You not only achieve a real plus for storage and transport security but an exact fit also increases stackability of your packaging at the same time.

Less Waste
The additional benefit that an exact-fit and no on-site cutting offers is a reduction, or total elimination, of cut-waste, to the benefit of the environment.
Our protectors are also aluminium-free which makes them fully recyclable.

Branding
If you do not want the advertising for your company or product to end at the packaging, then we can imprint your Edge Protectors with your logo or lettering in one colour upon request. You can also choose to pre-print the outer-ply in full colour for the best branding effect.
Boost your brand awareness through every step of the supply chain by printing your logo or corporate message onto our Edge Protectors. You can ensure that your brand is recognised, even before un-palletising your products. By marketing your brand's image in this way, you will enhance your company's profile through increased visibility.
Environment-Friendly
When producing our edge protectors, we always have your demands and the environment in mind. Using the treasures of nature sparingly, as well as reducing environmental impacts such as noise pollution, exhaust fumes, dust development, and wastewater, means that we can produce environmentally-friendly Edge Protectors that do not put further strains on our surroundings.
We at Paul & Co have prepared Ecopolitical Guidelines which explain our position regarding essential environmentally relevant subjects in detail. In our commitment to the environment, we integrate our employees, our suppliers, and corresponding authorities just like we integrate you, our customers. Our goal is to work together with all our partners, to anchor awareness which will contribute towards the protection of the environment. We are also a member of RESY – a strong alliance of corrugated board manufacturers, wastepaper disposal companies and manufacturers of containerboard.
Available dimensions

Wall thicknesses Length
2 – 9 mm 50 – 6,500 mm
Width Asymmetrical Width
35x35 – 100x100 mm 35–100 x 35–100 mm
(eg. 35x35, 60x60, 100x100 mm)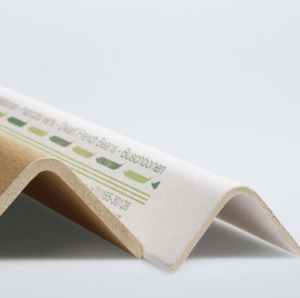 Branding Each Specific Product or Model
_____________________________________________________________________________________________________________________________

Your message or image of choice will be printed seamlessly onto the outer-ply of our Edge Protectors to guarantee maximum prominence. You can also ensure your brand is seen by having your logo printed in a unique colour. Please speak with one of our Sales Engineers to discuss what colour palette options are available and determine which colours are suitable for your bespoke design. We offer an extensive range of choices to suit each budget, so if you are looking for an economical option, we also provide black and white only printing.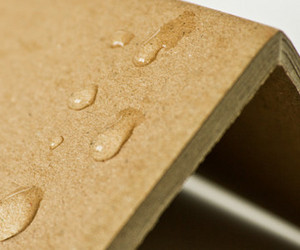 Moisture Protection
Frozen & Chilled Food Friendly
______________________________________________________________________________________________________________

By using exceptional paper grades and adhesives, all of our Edge Protectors also incorporate water repellent properties. If you are planning to keep goods outdoors or in refrigerated stores, transport them via cold-chain logistics, or operate in a high-moisture environment, this feature is a must-have; especially for transporting chilled and frozen food.